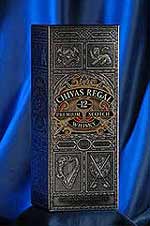 10. "Aren't you too old for Christmas?"
Growing up, my mother had this constant sneaking suspicion that I was conning her into celebrating Christmas even though I was older than 10. Since most American cultural events had to be filtered by me to my parents, I was the cultural gatekeeper. My mother could not stop comparing Christmas with Halloween and insisted that it was a children's holiday.
9. "Merry Christmas, here's some cash"
In my family you get cash. Period. For everything. Happy birthday cash, Merry Christmas Cash, Look its raining Cash, Haha that was a funny joke you just told here's some cash, You got a B+? NOEFFINGCASH. Oh and then there were the SATs which was more of an over/under thing. Over 1400 you get a car. Under 1400 you get to take the SAT again. Hahaha good times…good times. I took the SAT 10 times. I Drive a Ferrari Helicopter.
8. "Plastic Tree is same"
Oh I love that phrase. Makes me know it's Christmas.
7. "More Golf Balls"
The only thing my father ever wanted for Christmas was more golf balls. And so we made him happy by buying him more Golf Balls. Every Christmas photo he is holding Golf Balls. This year I am buying him 300 boxes of Golf Balls. One day he'll break. One day damnit.
6. "It's called Egg Nog"
Dairy + Eggs + Sugar + Sugar + Sugar = Not-A-Happy-Korean-Parent
5. "Santa Who?"
I had to tell my parents about Santa. They called bullshit on that in like 3 seconds.
4. "No"
Can we go see real snow? Damn. Korea is cold. My parent love L.A. for many reasons. Number one reason: No F-ing Snow.
3. "So do you need a Birthday present too?"
Yeah, I was born right after Christmas. Same old argument year after year. The net value of two presents always exceeds the value of one present of equal total value. You have to factor in the pleasure of unwrapping the cash twice rather than once.
2. "Chivas! Chivas! Chivas!"
Oh those beautiful silver boxes stacked high to the ceiling! We would build forts out of them like igloos. Chivas Regal owes the Los Angeles Korean Community an annual parade.
1. "Turkey + Kochujang"
No description necessary.